Home Loans for Podiatrist
Award Winning Mortgage Brokers For Podiatrists
How We Save Podiatrists $80,000 On Average
We Help Podiatrists Access Special Home Loan Discounts Below The Advertised Interest Rate
Specialist Interest Rates for Podiatrists
We negotiate a special 'Podiatrists Only' rate for you, backed by a 98% approval rate. No matter your financial circumstances, we will find your best options as a podiatrist within just 24 hours.
Waived LMI for Podiatrists
Say goodbye to paying for lender's mortgage insurance (LMI). We save podiatrists an average of $16,500 on just LMI! We also waive all loan set-up costs, passing on more massive savings to you.
We Cover Annual Loan Fees for Podiatrists
We're so confident with our offering for podiatrists that we pay your annual loan fees! This applies for all home loans above $500k, saving you an additional average of $11,850 over the lifetime of your loan!
Cash Back Offers for Podiatrists
Speak to one of our senior brokers now and get the best cash backs offered by Australia's leading banks. Get up to $4,000 in cash back and save! Our brokers will find you the best deals in the market.
We Make Home Loans Easy For Podiatrists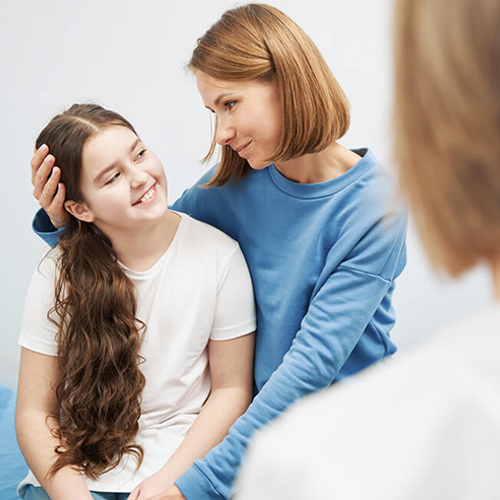 We Get Tough Home Loans Approved for Podiatrists
We're your first and last mortgage brokers. Our podiatrists mortgage specialists are the people who get called when no other broker can get a loan approved.
Our senior brokers have extensive experience working in major Australian banks as the people who approve or decline loans. In other words, we know what the banks are looking for when it comes to getting any home loan approved for podiatrists.
Each of our senior brokers are ranked amongst the top 100 brokers in Australia. This means that no matter who you speak to at our brokerage, you're speaking with the best in the industry.
Speak to one of our senior brokers today and we'll present you with your best options moving forward!
Podiatrist Home Loan FAQs
No LMI Home Loans for Podiatrists
As a dedicated foot and ankle specialist, you tirelessly cater to your patients' needs, ensuring mobility and comfort. Now, it's time to focus on your well-deserved comfort and achieve your dream by exploring home loans specifically designed for podiatrists like you.
We've got you covered if you've just graduated from Podiatric Medical School or are a seasoned medical professional seeking to upgrade your living situation. Understanding the intricacies of specialised home loan solutions can help you land your first dream home faster than shopping for loans.
A tip of advice! We at Mortgage Pros highly recommend finding a lender that aligns with your financial goals, offers favourable terms, and recognizes your professional achievements. Not all banks and lenders offer flexible terms for podiatrists. 
Hence, by partnering with lenders and mortgage brokers specialising in serving the healthcare community, you can enjoy exclusive benefits and loan features that cater to your unique needs.
How Much LVR Can I Get Without Paying LMI as a Podiatrist?
Podiatrists and allied health professionals qualify for up to 90% LVR home loans and waive LMI fees. Australia's major banks, such as ANZ and Commonwealth Bank, also offer LMI-free home loans for podiatrists!
Why Are Podiatrists Eligible for Waived LMI Fees?
Medical and allied health professionals, including podiatrists, qualify for an LMI waiver due to their nature of employment, stable income, and financial strength.
A Lenders' Mortgage Insurance (LMI) protects your bank or non-bank lender in case you default on the loan. Typically, banks require you to pay LMI premiums if you can only provide less than a 20% deposit.
But podiatrists and other medical professionals have less likelihood of financial hardship due to their work nature. Since they have strong income potential and are less likely to remain unemployed, lenders see them as low-risk borrowers.
In other words, you can waive your LMI fees!
Discuss your home financing goals with us, and we'll help you build a finance solution with the right bank for your needs.
I'm Not a Podiatrist. Can I Still Qualify for an LMI Waiver?
Definitely! Skipping LMI fees isn't limited to podiatrists. In fact, several major banks and non-bank lenders offer LMI-free home loans for other health professionals.
We can help you build a strong application to get approved with the best rates and flexible loan facilities best suited for your medical, law, or accountancy career.
Speak to one of our mortgage professionals and discover how to finance your dream home without paying hefty fees.
Should I Be Aware of Any Loan Conditions Before Applying?
Mortgage Pros offer mortgages for professionals, by professionals. We comb through the fine print and give you a clear round-up of any conditions, terms, and requirements so you can plan and prepare,
With Mortgage Pros, you're not stuck with just two or three home loan options. We'll leave no stone unturned and scout 30 to 40+ home loan options that work for you!
Can I Enjoy Loan Features With LMI-Free Home Loans?
Skipping the hefty fees doesn't rid you of enjoyable loan features. Aside from waiving your LMI fees, we'll also discuss your financial situation so you can effortlessly enjoy your home loan with features such as:
Fixed-rate loan period

Credit card with ongoing fee waived

Variable-rate loan period

Interest-only period

Loan offset accounts

Separate lines of credit

Split loans

Redraw
Chat with us today, and let's discuss how we can help you reach your ambition and own that dream house. Turn your dream home into reality with financing options that complement your busy career and lifestyle.
Why Aussie Podiatrists Are Choosing Mortgage Pros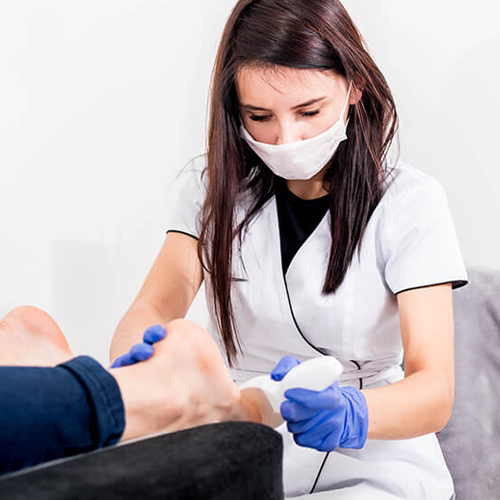 Our Mortgage Specialists For Podiatrists
We negotiate the best home loan rates for Podiatrists
What Medical Professionals Says About Us
We Help Professionals Get Home Loans Approved
Leverage our premium broker status and get cheaper interest rates across all professions
Get your best home loan deal
in less than 24 hours!
We're available 8am to 8pm, 7 days a week & work Australia-wide! There is no obligation, we'll get back to you within 5 minutes during business hours.