Home Loans for Optometrists
Award Winning Mortgage Brokers For Optometrists
How We Save Optometrists $80,000 On Average
We Help Optometrists Access Special Home Loan Discounts Below The Advertised Interest Rate
Specialist Interest Rates for Optometrists
We negotiate a special 'Optometrists Only' rate for you, backed by a 98% approval rate. No matter your financial circumstances, we will find your best options as an optometrist within just 24 hours. 
Waived LMI for Optometrists
Say goodbye to paying for lender's mortgage insurance (LMI). We save optometrists an average of $16,500 on just LMI! We also waive all loan set-up costs, passing on more massive savings to you.
We Cover Annual Loan Fees for Optometrists
We're so confident with our offering for optometrists that we pay your annual loan fees! This applies for all home loans above $500k, saving you an additional average of $11,850 over the lifetime of your loan!
Cash Back Offers for Optometrists
Speak to one of our senior brokers now and get the best cash backs offered by Australia's leading banks. Get up to $4,000 in cash back and save! Our brokers will find you the best deals in the market.
We Make Home Loans Easy For Optometrists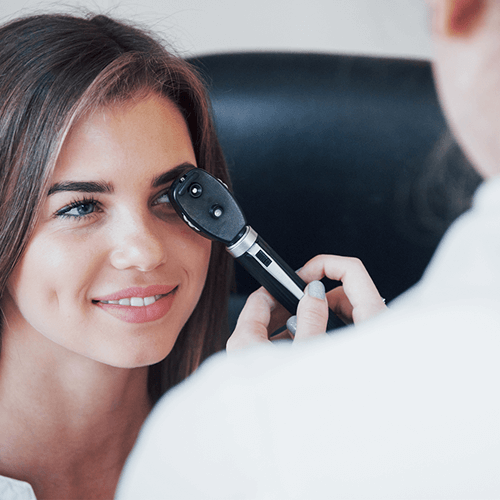 We Get Tough Home Loans Approved for Optometrists
We're your first and last mortgage brokers. Our optometrists mortgage specialists are the people who get called when no other broker can get a loan approved.
Our senior brokers have extensive experience working in major Australian banks as the people who approve or decline loans. In other words, we know what the banks are looking for when it comes to getting any home loan approved for optometrists.
Each of our senior brokers are ranked amongst the top 100 brokers in Australia. This means that no matter who you speak to at our brokerage, you're speaking with the best in the industry.
Speak to one of our senior brokers today and we'll present you with your best options moving forward!
Optometrist Home Loan FAQs
No LMI Home Loans for Optometrists
As one of Australia's eye care specialists, your work involves helping your patients see the world clearly and improve their quality of life. With a mortgage broker for optometrists, you can focus on your vision of buying your dream home with tailored home loan options specifically for optometrists.
Step into homeownership as an optometrist with a specialised home loan for you! Skip the loan hopping and hefty LMI fees and gain clarity on your housing goals with award-winning optometrist mortgage brokers at your back!
At Mortgage Pros, we've helped hundreds of optometrists across Sydney, and Australia get approved on 90% Loan-to-Value Ratio (LVR) home loans without Lenders' Mortgage Insurance (LMI).
Let us comb through the fine print so you can focus on improving the well-being of others.
Can I Get 90% LVR Without Paying LMI as an Optometrist?
Optometrists and other health professionals have unique housing needs and financial situations than other loan applicants. Traditional mortgage options may not always address and highlight those needs for you.
That's where a dedicated optometrist home loan comes into the picture—offering tailor-fit solutions that acknowledge your expertise, schedule, and potential for long-term financial success.
Optometrists qualify for up to 90% LVR home loans and apply for an LMI waiver. We can help you get approved by major banks (ANZ, Commonwealth Bank) and negotiate competitive rates as a health professional.
Why Are Optometrists Eligible For Waived LMI Fees?
Let's start with an example. If you're planning to acquire a $1,000,000 Sydney property, a 90% LVR home loan will finance $900,000, plus Lenders' Mortgage Insurance or LMI.
LMI premiums, in a nutshell, are third-party insurance that banks often require to protect them in case of a loan default. They usually charge this fee upfront or added into your total loan amount.
Your LMI fee will vary depending on your total loan amount, LVR, initial deposit, and specific lender-unique policies. As an optometrist and health professional, your years of experience, job security, and occupation can directly impact your eligibility for LMI exemption.
Besides, specific home loan options offer reduced or waived LMI fees for health professionals. We call them Medico home loan packages. Allied health professionals, including optometrists, can waive LMI premiums since you are a strong borrower with a stable income.
Banks see optometrists (like you!) as having less likelihood of financial hardship, therefore, low-risk borrowers. Low risk means no LMI!
Skipping the hefty LMI fees can help fresh medical graduates and experienced optometrists crack the property market faster! Optometrists working on career development can apply even when they cannot provide a 20% discount.
We'll also take you through specialised home loan options for optometrists, save you thousands from LMI premiums, and get the lowest interest rate available!
I'm Not an Optometrist. Can I Still Apply for No LMI Loans?
A stable income is key! We have 40+ banks and non-bank lenders offering Medico home loans for eligible health professionals. All it takes is proving a steady income and having enough deposit to be a strong borrower.
You can also explore other options and apply for family guarantee home loans or first home guarantee (FHG). Have a seat with our specialist mortgage brokers, and let's discuss which home loan solution fits your needs.
I want to apply. Is there a catch?
Remember that every lender has certain conditions and interest rates for optometrists. Fortunately, we work with all banks offering specialised LMI-free home loans, so we know it all!
We don't limit our partners to only a couple of home loan options. We're talking about 10 to 40+ home loan options from different lenders, so you can choose one that fits your needs and financial capacity!
We provide mortgages for professionals by professionals. At Mortgage Pros, we'll elaborate on any loan conditions and limits on the LMI-free home loan that you choose.
Our team leaves no stone unturned, ensuring you walk away closer to your dream home. You will be oriented to know your loan conditions fully, so you're not left in the dark.
Can I Get Loan Features With LMI-Free Home Loans?
Paying less as an optometrist doesn't limit your home loan features and benefits.
An LMI-free home loan will still let you access standard home loan features and packages that can ease your loan repayment and management, such as:
Fixed-rate loan period

Credit card with ongoing fee waived

Variable-rate loan period

Interest-only period

Loan offset accounts

Separate lines of credit

Split loans

Redraw
Chat with us today or call us at 1300 030 388, and let us know how and when you want to realise your dream home. 
Getting the best home loan deal can be eye-straining. Let our mortgage specialists take care of the entire process for you. We're the mortgage specialists that Australian optometrists turn to, to secure them the best home loan deals.
Why Aussie Optometrists Are Choosing Mortgage Pros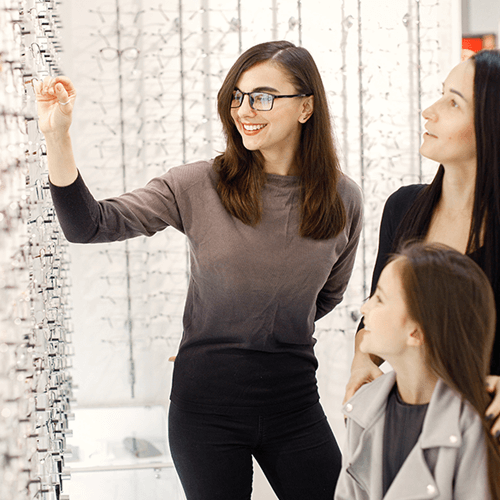 Our Mortgage Specialists For Optometrists
We negotiate the best home loan rates for Optometrists
Optometrist Home Loan Case Studies
THI'S FIRST HOME: 95%LVR WAIVED LMI FOR OPTOMETRISTS
Profile: Thi is an optometrist based in Brisbane and earns $90,000 per annum.
Objective: She wants to buy her first home, an apartment, for $600,000 so she can be closer to work & stop paying rent.
Problem: While speaking to her work colleagues, Thi discovers to her dismay, that her $80,000 in savings is not enough. She will either need to save another $40,000 to make up a 20% deposit, dole out several thousand for LMI or ask her parents to act as guarantors for her home loan to be approved.
Solution: Curious to see if there were any other options involving a smaller deposit, Thi headed online. There she came across Mortgage Pros, called through and discovered that a few lenders offer home loans catered to optometrists!
She can borrow 95% of the property value without paying lenders' mortgage insurance and even receives a larger interest rate discount. After crunching the numbers, Thi is told if she borrows $570,000, 95% of the purchase price, she will save about $30,000 in LMI costs!
Like Thi, you can save thousands on your home loan with an LMI waiver. You can contact one of our mortgage brokers specialising in home loans for optometrists by calling us at 1300 030 388 or enquiring online.
SHARON'S EXPIRING FIXED RATE: SAVE THOUSANDS BY REFINANCING
Profile: Sharon is an optometrist based in Western Sydney. She & her husband purchased their first home about 2 years ago & also fixed the home loan for two years when interest rates were at all-time lows.
Objective: Sharon's fixed rate is about to expire and she doesn't want to pay more than she should. She wants the lowest rate possible after her fixed rate expires.
Problem: Sharon calls her existing bank and to see what rate they will offer her after her fixed rate expires. After staying on the phone for over 50 minutes, she finds to her dismay the best they can do is 6.05% and that her repayments are going to more than double.
Solution: After discussing her situation with a work colleague, Sharon is referred to her colleague's mortgage broker, Mortgage Pros, who specialises in home loans for optometrists. They thoroughly analysed her situation & the market to find her the best deal. 
Sharon refinanced her home loan and was able to achieve the following: 
Get a rate of 5.65% which is 0.4% lower than her current bank offered her.

Take advantage of the cashback the bank was offering. She was able to obtain a $4,000 cashback.

As her loan amount was over 500k, Mortgage Pros will pay her $395 per annum as long as she keeps the loan with them!
GEORGE'S NEW HOME: HOW TO INCREASE YOUR BORROWING CAPACITY
Profile: George is a franchisee of Specsavers, located in the Norwest of Sydney. His income-earning structure is a bit complicated, but he earns approx. $350,000 per annum. He is married and has two children. His wife works in HR & earns $120,000 per annum. 
Objective: George & his wife need more space for the kids. They are looking to move into a house with a backyard and are seeking to spend 1.5 mil. 
Problem: George speaks to his existing bank about getting preapproval and they tell him, to his shock, that their maximum borrowing capacity for new lending is $800,000. George & his wife cannot save or ask the family for $700,000. In addition, with a budget of $800,000 they are limited to just buying another apartment.
Solution: After researching online, George stumbles upon the Mortgage Pros website and sees they specialise in home loans for Optometrists. He calls through and, in under a week, is preapproved to purchase a property for 1.5 mil and only needed to make a few simple changes.
They included:
Canceling all credit cards:

George & his wife had four credit cards with a total limit of $60,000. Even though credit cards were seldom used & obtained mostly for the purpose of points & travel, due to regulations, banks must factor them in as if they were at their limits. This reduced her total borrowing power by approx—$ 420,000.

Selecting the right bank:

George's self-employed income-earning situation was out of the ordinary and involved income flowing through multiple companies & trusts. For these situations, banks have vastly different interpretations of income. By evaluating these differences, we hypothesised which ones positively impacted his borrowing power and simulated the impact. For his case, we identified the biggest impact on his borrowing capacity was adding back the trust distribution towards his income.
What Optometrists Says About Us
We Help Professionals Get Home Loans Approved
Leverage our premium broker status and get cheaper interest rates across all professions
Get your best home loan deal
in less than 24 hours!
We're available 8am to 8pm, 7 days a week & work Australia-wide! There is no obligation, we'll get back to you within 5 minutes during business hours.