Home Loans for Pharmacists
Award Winning Mortgage Brokers For Pharmacists
How We Save Pharmacists $80,000 On Average
We Help Pharmacists Access Special Home Loan Discounts Below The Advertised Interest Rate
Specialist Interest Rates for Pharmacists
We negotiate a special 'Pharmacists Only' rate for you, backed by a 98% approval rate. No matter your financial circumstances, we will find your best options as a pharmacist within just 24 hours. 
Waived LMI for Pharmacists
Say goodbye to paying for lender's mortgage insurance (LMI). We save pharmacists an average of $16,500 on just LMI! We also waive all loan set-up costs, passing on more massive savings to you.
We Cover Annual Loan Fees for Pharmacists
We're so confident with our offering for pharmacists that we pay your annual loan fees! This applies for all home loans above $500k, saving you an additional average of $11,850 over the lifetime of your loan!
Cash Back Offers for Pharmacists
Speak to one of our senior brokers now and get the best cash backs offered by Australia's leading banks. Get up to $4,000 in cash back and save! Our brokers will find you the best deals in the market.
We Make Home Loans Easy For Pharmacists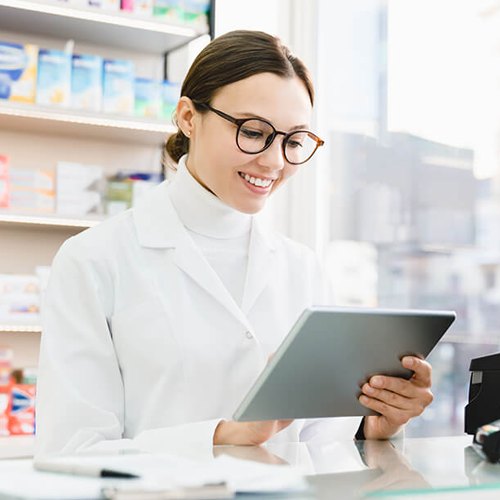 We Get Tough Home Loans Approved for Pharmacists
We're your first and last mortgage brokers. Our pharmacists mortgage specialists are the people who get called when no other broker can get a loan approved.
Our senior brokers have extensive experience working in major Australian banks as the people who approve or decline loans. In other words, we know what the banks are looking for when it comes to getting any home loan approved for pharmacists.
Each of our senior brokers are ranked amongst the top 100 brokers in Australia. This means that no matter who you speak to at our brokerage, you're speaking with the best in the industry.
Speak to one of our senior brokers today and we'll present you with your best options moving forward!
Pharmacist Home Loan FAQs
No LMI Home Loans for Pharmacists
Pharmacists like you ensure patients get the right medicine, proper dosages, and reliable healthcare advice. You are essentially experts in medication—and we are experts in pharmacist home loans.
Traditional home loans may not fully acknowledge your medical expertise, lifestyle, and potential for long-term financial stability. That's where home loans for pharmacists come in.
You possess a wealth of knowledge and commitment to medicine and improving the health of your community—and you need a home loan that acknowledges that. A pharmacist home loan offers tailored solutions for your unique needs.
By partnering with mortgage brokers for pharmacists, you can enjoy exclusive loan rates, benefits, and LMI waivers unavailable to the general public.
At Mortgage Pros, we help hundreds of Australian pharmacists realise their dream homes. Sit with us today, and let's discuss your financial situation and whether you qualify for up to 90% Loan-to-Value Ratio (LVR) home loans without Lenders' Mortgage Insurance (LMI).
I'm a Pharmacist, do I qualify for 90% LVR with no LMI?
Yes! Pharmacists have specific housing needs and financial circumstances unique to typical home loan applicants. That's why choosing a finance solution that complements your situation, lifestyle, and long-term goals is important.
Pharmacists can apply for 90% LVR home loans without the hefty LMI premiums. Our pharmacist home loan brokers know banks and major lenders offering tailored home loans for health professionals.
Why Are Pharmacists Eligible for Waived LMI Fees?
Let's put it in perspective. Say you're a pharmacist looking to buy a $1,000,000 house near your workplace. A 90% LVR home loan will finance $900,000 of the total property amount plus LMI.
In a nutshell, LMI premiums protect the bank if you default on your home loan. They typically charge LMI upfront or deduct it from your total loan amount.
LMI fees also depend on the following factors:
Total loan amount

Loan-to-Value Ratio (LVR)

Initial deposit amount

Other loan policies unique to your chosen lender
Your current work, job security, income, and experience affect your borrowing power and eligibility to skip LMI premiums.
Furthermore, we can also explore several other home loan solutions offering LMI discounts and the lowest rates for pharmacists. Allied health professionals and pharmacists can skip LMI premiums since lenders see them as strong borrowers with financial stability.
Pharmacist home loans with LMI waivers can help new pharmacy graduates and experienced pharmacists buy their dream home! Pharmacists focused on career development and cannot provide a 20% discount can also apply.
We'll take you through curated home loan options for pharmacists, save thousands from LMI premiums, and get the lowest interest rate for you!
I'm not a Pharmacist. How do I qualify?
Income stability is key! We have 40+  banks and non-bank lenders that offer LMI-free loans for high-income allied health professionals.
You can call us at 1300 030 388 today to discuss your financial situation to discover whether you have enough deposit to become a strong borrower.
You can also explore other options and apply for family guarantee home loans or First Home Guarantee (FHG). Consult our specialist mortgage brokers and discuss which home loan solution fits your needs.
I'm eligible and want to apply. Is there a catch?
Most banks and lenders will have different loan rate offers for pharmacists. That's why our list of 40+ Australian banks and lenders ensures that we know it all and can recommend the best deals!
We don't limit our choices to a couple of home loan options. You can pick from 10 to 40+ home loan options with our pharmacist mortgage brokers and choose one that suits your needs and situation!
We provide mortgages for professionals by professionals. At Mortgage Pros, we'll elaborate on any loan conditions and limits on the LMI-free home loan that you choose.
Our team leaves no stone unturned in leading you closer to your dream home. We know which home loan solutions work. We'll guide you on all loan conditions so you're not left in the dark.
Do LMI-Free Home Loans come with loan features?
Pharmacists can enjoy flexible home loan features while skipping LMI!
As a pharmacist, you can access standard home loan features like a regular one. These packages and features can offer flexible payment options and loan management, including:
Fixed-rate loan period

Credit card with ongoing fee waived

Variable-rate loan period

Interest-only period

Loan offset accounts

Separate lines of credit

Split loans

Redraw
Discuss your financial situation with us at 1300 030 388, and let us know how and when you want to purchase your dream home. Being a pharmacist and a future homeowner can be daunting. But our specialist mortgage brokers at Mortgage Pros will ensure you're on the right path.
Why Aussie Pharmacists Are Choosing Mortgage Pros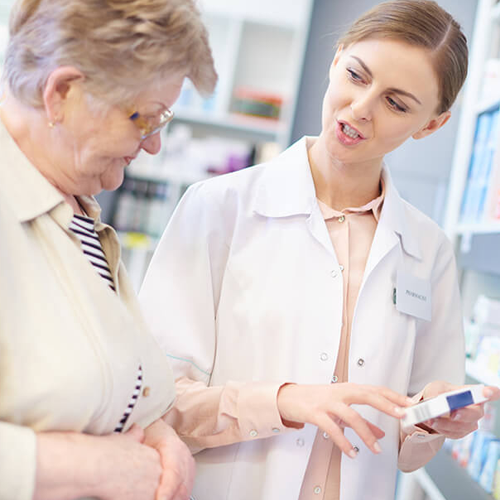 Our Mortgage Specialists For Pharmacists
We negotiate the best home loan rates for Pharmacists
What Medical Professionals Says About Us
We Help Professionals Get Home Loans Approved
Leverage our premium broker status and get cheaper interest rates across all professions
Get your best home loan deal
in less than 24 hours!
We're available 8am to 8pm, 7 days a week & work Australia-wide! There is no obligation, we'll get back to you within 5 minutes during business hours.