Home Loans for Osteopaths
Award Winning Mortgage Brokers For Osteopaths
How We Save Osteopaths $80,000 On Average
We Help Osteopaths Access Special Home Loan Discounts Below The Advertised Interest Rate
Specialist Interest Rates for Osteopaths
We negotiate a special 'Osteopaths Only' rate for you, backed by a 98% approval rate. No matter your financial circumstances, we will find your best options as an osteopath within just 24 hours. 
Waived LMI for Osteopaths
Say goodbye to paying for lender's mortgage insurance (LMI). We save osteopaths an average of $16,500 on just LMI! We also waive all loan set-up costs, passing on more massive savings to you.
We Cover Annual Loan Fees for Osteopaths
We're so confident with our offering for osteopaths that we pay your annual loan fees! This applies for all home loans above $500k, saving you an additional average of $11,850 over the lifetime of your loan!
Cash Back Offers for Osteopaths
Speak to one of our senior brokers now and get the best cash backs offered by Australia's leading banks. Get up to $4,000 in cash back and save! Our brokers will find you the best deals in the market.
We Make Home Loans Easy For Osteopaths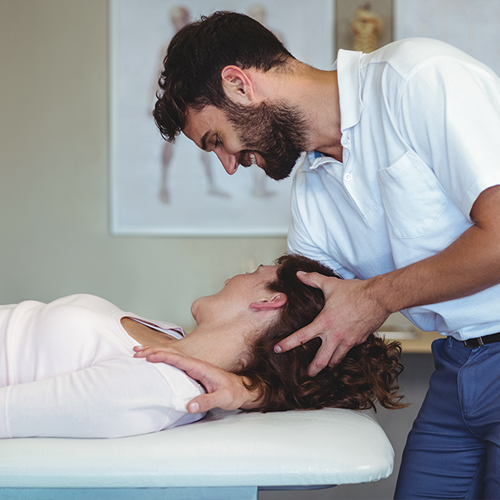 We Get Tough Home Loans Approved for Osteopaths
We're your first and last mortgage brokers. Our osteopaths mortgage specialists are the people who get called when no other broker can get a loan approved.
Our senior brokers have extensive experience working in major Australian banks as the people who approve or decline loans. In other words, we know what the banks are looking for when it comes to getting any home loan approved for osteopaths.
Each of our senior brokers are ranked amongst the top 100 brokers in Australia. This means that no matter who you speak to at our brokerage, you're speaking with the best in the industry.
Speak to one of our senior brokers today and we'll present you with your best options moving forward!
LMI-Free Home Loans for Osteopaths
Accomplished osteopaths are no strangers to the intricacies of the human body. You spend your days restoring mobility, relieving pain, and improving your patients' well-being.
It's quite common for health professionals to spend most of their days at work and not enough time planning their lives and financing the perfect home. Your busy schedule demands an adaptive and reliable partner to handle home loan applications and financing.
If you're planning to buy your first home, say goodbye to daunting applications and hefty LMI fees with trusted Sydney mortgage professionals for professionals.
Mortgage Pros have been at the forefront of financing, helping hundreds of Australian osteopaths land a competitive home loan without paying for Lenders' Mortgage Insurance (LMI).
How Much LVR Can I Get Without Paying LMI as an Osteopath?
Many banks and non-bank lenders offer up to 90% Loan-to-Value Ratio (LVR) to allied health professionals, including osteopaths. If you can't make the 20% deposit, we can even help you apply for an LMI waiver to save thousands on home loan fees.
If you plan to buy a $300,000 property with a home loan, applying for a 90% LVR home loan grants you $270,000 plus LMI.
Remember, you will only pay LMI as a one-time premium upfront or included in your total loan amount. The fee varies depending on several factors, including your loan amount, LVR, initial deposit, and specific lender policies.
We recommend you consider the impact of LMI on your loan affordability. That's where a mortgage professional comes into the picture. Our brokers at Mortgage Pros will gladly discuss your options and provide personalised insights depending on your financial situation and goals.
Why can Osteopaths Waive LMI Fees?
Getting approved for an LMI waiver as an osteopath depends on several factors, particularly your occupation and job security. Many home loan options offer reduced or exempted LMI fees, often referred to as Medico home loan packages. 
Skipping the hefty LMI fees can be very helpful for experienced osteopaths who haven't accumulated the required deposit to purchase their dream home. The same is true for osteopaths focused on career development and haven't saved at least 20% of the total loan amount.
Note that LMI discounts and waivers will vary between lenders and depend on certain criteria, including your years of experience and income thresholds. Consult a mortgage broker who specialise in home loan for healthcare professionals to explore available options that fit your needs.
By having a partner broker who specialise in home loans for healthcare professionals, you get exclusive access to mortgage options with flexible policies, competitive rates, and requirements that acknowledge your profession and financial situation.
Whether you're a fresh medical graduate, a clinic owner, or an experienced osteopath looking to crack the property market, we have several loan solutions tailored to your needs.
I'm Not an Osteopath. Can I Still Apply for No LMI Loans?
Waiving LMI fees or paying a discounted LMI rate will depend on individual lenders and may consider different criteria. That's why it's crucial to take your time and research different loan options or speak with your mortgage broker to discuss all available finance solutions available to you.
Aside from that, you can also apply for family guarantee home loans if you wish to use a family asset as a guarantee or loan refinancing to ease the burden of your existing home loan.
Are There Any Loan Conditions Before Applying?
Each bank and non-bank lender have varying conditions and rates depending on market conditions and your borrowing power. Fortunately, Mortgage Pros work with major banks and lenders offering Medico home loans and LMI-free loans for osteopaths.
That means you won't go out of your way to shop for loans and only walk away with two options. With our help, you can get tenfolds more home loan options—with a mortgage professional to break them down for you.
We provide mortgages for professionals by professionals. At Mortgage Pros, we leave no stone unturned and ensure you fully understand your chosen home loan.
Do LMI-Free Home Loans Come With Loan Features?
Paying less doesn't have to mean getting less. We'll help you get approved for an LMI waiver without losing on convenient and exciting loan packages. Supercharge your dream home financing with standard loan packages such as:
Fixed-rate loan period

Credit card with ongoing fee waived

Variable-rate loan period

Interest-only period

Loan offset accounts

Separate lines of credit

Split loans

Redraw
Speak with our team today, and let's chat about how we can turn your dream home a reality. Find out which financing option works best for your needs as an osteopath and a future homeowner with Mortgage Pros.
Why Aussie Osteopaths Are Choosing Mortgage Pros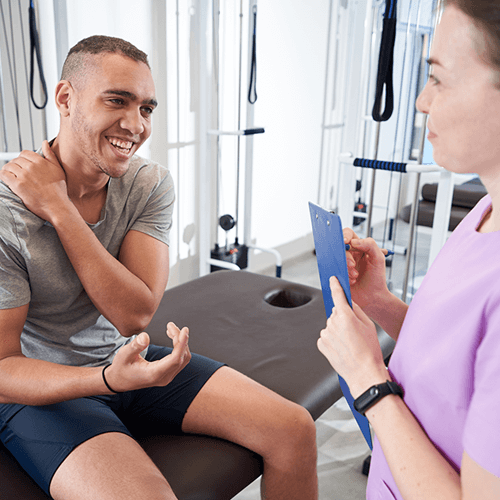 Our Mortgage Specialists For Osteopaths
We negotiate the best home loan rates for Osteopaths.
What Medical Professionals Says About Us
We Help Professionals Get Home Loans Approved
Leverage our premium broker status and get cheaper interest rates across all professions
Get your best home loan deal
in less than 24 hours!
We're available 8am to 8pm, 7 days a week & work Australia-wide! There is no obligation, we'll get back to you within 5 minutes during business hours.