Working as a doctor in public healthcare or private practice can be intense and hectic, limiting your time off work. Switching between your health district and medical school to teach, work, or run your private practice can severely strain your commute and work-life routine.
First home buyers in the medical industry often consider the distance from home to work when shopping for their first home. 
Applying for a doctor home loan can be overwhelming. The home-buying process involves lots of unfamiliar jargon, policies, and several pages of fine print—all for one loan package. 
Imagine shopping among tens of different choices! Similar to medical decisions, choosing the wrong financial path can set you back years!
That's why we created this home loan guide for doctors in mind, addressing the typical questions when purchasing a property.
Let's go through each process, from setting your budget, exploring grants, and landing your first loan to choosing the right property and dealing with a settlement.
How Do Home Loans for Doctors Work?
Let's begin by going over how mortgages work for all other borrowers.
If you don't have the full amount to purchase a property (which applies to most of us), a bank or non-bank lender may offer you a home loan for an agreed amount and period.
After paying off the mortgage, which usually has a 30-year term, you, as the borrower, would have paid the lender back with added interest. In most finance packages, Australian lenders would require a 20% deposit and finance 80% of the property's value. 
You can still get a loan if you can't put down the required 20%, but you'll have to pay lenders mortgage insurance (LMI), which typically costs thousands of dollars & only protects the banks.
In Australia, mortgages typically operate in this manner.
But if you're a doctor looking to land your first home loan, banks and lenders have a special place in their books for you.
Medical professionals and doctors can access better (and exclusive) rates and discounts when applying for home loans. While doctors can apply for home loans similar to those in other professions, you may also qualify for more beneficial offers on your mortgage due to a higher earning capability.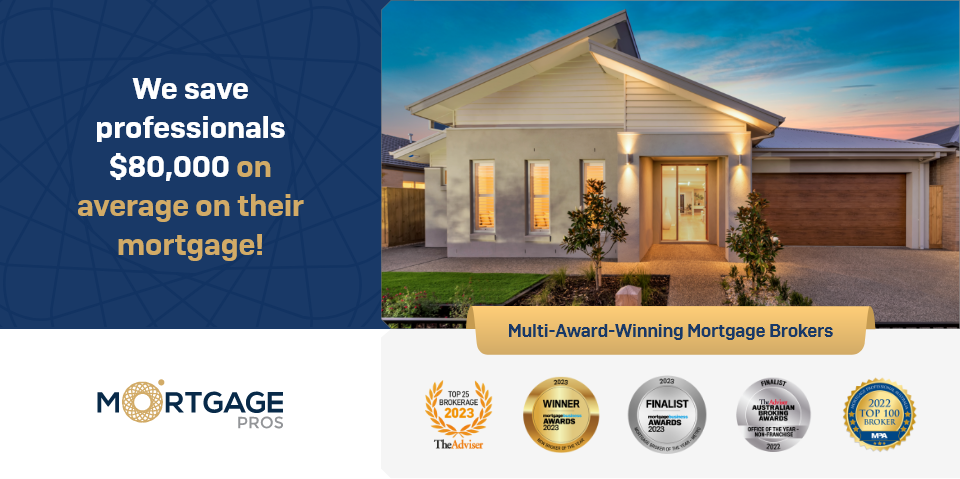 Reasons why doctors get special treatment
Doctors and physicians are among the most credit-worthy loan prospects when borrowing money. Banks regard them as high-income, low-risk consumers who frequently seek lenders for business or investment loans later in life.
They typically enjoy a stable and high income, which makes them less risky borrowers. Lenders tend to offer favourable terms to professionals with consistent, well-paying careers.
Even medical interns who have yet to reach their general medical AHPRA registration have generous options.
Doctors have a significantly lower loan default rate than borrowers from other occupations. These criteria may vary among lenders, but generally, their reputation is driven by their mindful borrowing decisions, stable and substantial income, and job security. That means a registered doctor doesn't stay unemployed for a long time, and there is a consistently high demand for doctors, making them capable of paying back their loans with no problem.
Lenders may readily approve loan requests from doctors and other healthcare professionals. Depending on the lender, medical professionals may be eligible for interest rate reductions and a waiver of LMI.
Lenders can waive LMI if you borrow more than 80% of the property's value.

If you're purchasing a commercial property, you might be eligible for additional offers and savings.

If you're purchasing medical equipment, you can borrow the total price—possibly even without providing any security.
If your financial situation looks good, some lenders and major banks in our panel will allow you to borrow up to 95% of the property's value. Talk to our senior mortgage brokers to know more.
Benefits of Home Loans for Doctors
As discussed, banks and non-bank lenders see doctors as low-risk borrowers. Since they fare better in managing home loans than the general public, they are highly sought-after borrowers for first home loans.
Due to their reputation as strong borrowers, doctors could:
Waived LMI

Apply with a lower deposit requirement

Pay less in fees and interest
Mortgage of the Majority of Borrowers vs. Physicians
| | | |
| --- | --- | --- |
| Loan Items | Most Borrowers | Medical Practitioners |
| Minimum Deposit | 20% of property price | Up to 5% or less of the property price |
| Loan Amount | 80% of property price | 95% or more of property price |
| Pay LMI | Yes, if a deposit is less than 20% | Waives |
| Interest Rates and Fees | Average | Lower than Average |
Skip hefty fees and Lenders Mortgage Insurance (LMI) premiums
LMI is an insurance premium given by a third-party insurer safeguarding the lender if the borrower cannot make mortgage payments and defaults on the loan. It only protects the bank & offers you no other benefit than the bank allowing you to borrow more than 80% of the property value.
If lenders believe there is risk in financing the loan and borrowers need more than 80% of the property price, most borrowers will be required to pay LMI and cover the risk. This typically costs thousands. 
But doctors can be exempted from this fee.
Due to doctors' increased earning potential, lenders regard doctors as low-risk borrowers and waive LMI premiums.
As a result, you can save thousands of dollars by skipping the hefty LMI premiums.
In a recent Canstar article, an estimate of the price of LMI premiums was given in a table, presuming that a typical borrower paid a deposit that was less than 20% of the property's total value.
| | | | |
| --- | --- | --- | --- |
| Property Cost | 5% Deposit | 10% Deposit | 15% Deposit |
| $500,000 | $19,285 | $8,190 | $4,237 |
| $600,000 | $31,008 | $9,828 | $5,100 |
| $700,000 | $36,176 | $12,600 | $5,950 |
| $800,000 | $41,344 | $14,400 | $6,800 |
| $900,000 | $56,512 | $18,711 | $9,104 |
Source: Canstar
The table indicates how much borrowers typically pay for LMI depending on LVR. Notice how LMI premiums spike as LVR decreases—the same amounts doctors can save by avoiding LMI premiums.
With a mortgage broker to negotiate your LMI premium waiver, you're better off spending that amount to increase your capital growth or expand your portfolio.
Higher LVR, Lower Deposit
Doctors are eligible for a lower deposit requirement from lenders than the rest of the borrowers, and LMI is also waived in this case.
Banks often require borrowers to put down at least 20% of the property's worth; otherwise, borrowers must pay LMI.
Doctors only need to deposit 5% to 10% (or even less) of the property's value, as they are free from paying an LMI charge.
Some lenders might lend to doctors even without a deposit and without LMI!
Therefore, you can borrow anywhere from 90% to 100% of the property value and save from LMI.
Even better, having a small down payment enables you to purchase a home and enter the Australian real estate market earlier than the majority of people in general.
But don't worry about finding the right home loan. There are several options from major banks and non-bank lenders, and our senior mortgage brokers from Mortgage Pros will help you compare them for the best option for your needs.
Interest Rates & Fees Discounts
With reliable earnings and career potential, doctors are considered responsible borrowers who rarely default on mortgage payments, making them desirable clients for lenders. As a result, lenders frequently offer doctors better interest rates and discounts on fees. 
Having a senior mortgage broker on your side can even help you negotiate a more competitive interest rate far more quickly than others, even though these discounted rates are not published.
Discounted interest rates, while considerably smaller than upfront costs, let you build thousands of dollars in savings over time.
For instance, suppose your lender's rate is 4.10%, and you wish to borrow $1,000,000 over 30 years. But because you're a doctor, you were able to work out a 0.10% reduction. 
At a 4.10% interest rate, monthly payments equal $4,832.

Repayment per month at the decreased rate of 4.00% equals $4,775
That represents a monthly difference of $57.00. Additionally, you would avoid paying $30,819 in interest over 30 years. Little interest rate negotiation can make a big difference in the long run.
The Value of a Lower Interest Rate
| | | |
| --- | --- | --- |
| Loan Amount | $1,000,000 | $1,000,000 |
| Pay Period | 30 years | 30 years |
| Interest Rate | 4.10% | 4.10% |
| Monthly Repayment | $4,832 | $4,775 |
| Total Interest Payable | $739,515 | $718,696 |
Also, lenders may waive loan fees such as application or service fees. It could save you a few hundred dollars, but this would vary from lender to lender.
Which documents should I prepare?
Specific Income Documents required: If you are an employee, you'll typically need to provide your two most recent payslips (no older than 45 days ). If you are self-employed, lenders typically require your last 2 years' tax returns, financials & ATO notice of assessment.
What about my credit score?
There is actually no minimum credit score required for a home loan, although credit score is very important for most banks when it comes to doctors; they will judge your application based on its merit. Still, generally speaking, most lenders prefer credit scores in the average range and higher. Accordingly, the preferred credit score needed for a home loan is between 600 and 700.
Your lender can only provide you an amount they reasonably believe you can repay, even if they are willing to waive LMI. Aside from location, amenities, and features, your dream home must fit your budget.
You will also be subject to the approval process, which includes providing information about your expenses and income and checking your credit score.
Being an affiliate of a particular profession does not boost your borrowing power or guarantee that your mortgage application will be accepted. It all comes down to your financial history and potential to make regular loan repayments.
What is a good and bad credit score?
A good credit score is typically average or higher, regardless of the scoring system. As a result, if you want your credit score to be deemed reasonable and higher, if you want it to be great, you should aim for a number in the 600–700 area.
Home Loan for Doctors from Australia's Major Banks
CommBank Health Home Lending (link to CBA)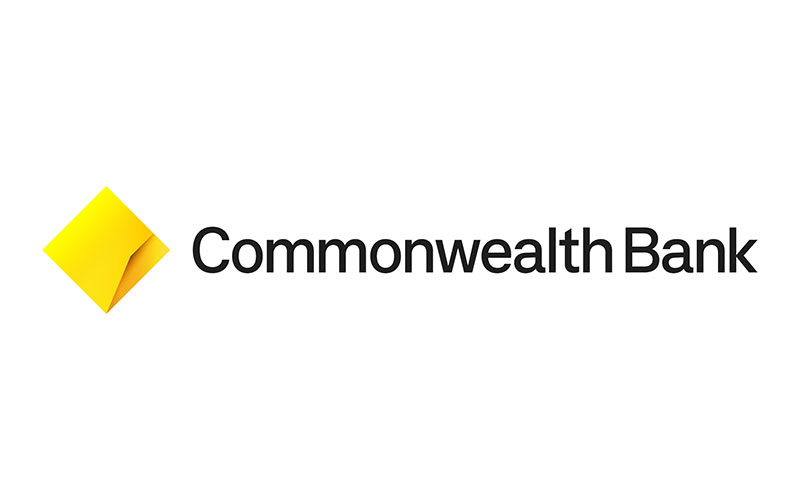 CommBank is one of Australia's leading banks, providing a specialised lending solution for doctors and medical professionals. Its Health Home Lending program offers the following features for qualified borrowers:
For doctors and other medical workers, CBA provides a special Medico Package. This package offers several advantages, including reduced yearly fees on specific credit cards, lower interest rates on home loans, and flexible borrowing alternatives.
CommBank Health often provides excellent interest rate savings on eligible home loan services. These discounts can assist doctors and other medical professionals in getting mortgages with lower interest rates, resulting in lower monthly payments.
Medical specialists, including doctors, dentists, and other healthcare providers, are often eligible. Visit the official CommBank website or contact the bank to determine if you qualify and get the most recent details on the package's features and coverage.
Award-winning digital technology
Thanks to CommBank My Property, you can access, monitor, and manage your home loan and property performance through NetBank and the CommBank app.
Speak with our senior mortgage brokers at 1300 030 388 or enquire more about CommBank's medico package online.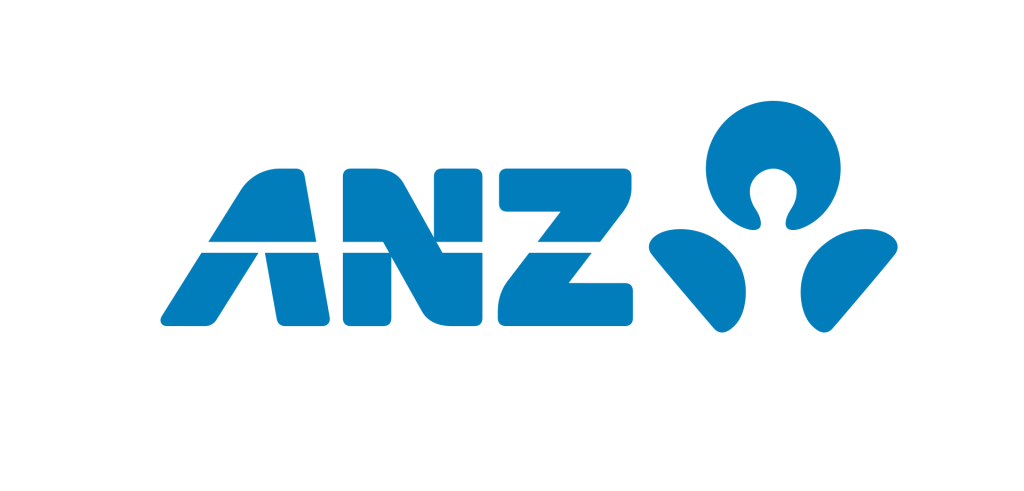 Medical professionals can obtain lower interest rates on their mortgages thanks to ANZ Health's frequent inclusion of significant discount rates on home loans. Reduced monthly payments and long-term savings may result from this.
ANZ waives LMI premiums for qualified doctors, specialists, dentists, and practitioners with as low as a 5% down payment.
If you're a qualified medical professional who wants to refinance or apply for extended credit for up to 95% LVR, ANZ will cover the LMI premiums for such a loan at no extra cost. 
Moreover, if you are applying for a first home loan, ANZ may require stamp duty and a loan deposit as low as 5% of the property value.
When borrowers take out a house loan with a down payment of less than 20% of the property's worth, a lender's mortgage insurance is often necessary. If customers default on their loan, the third-party insurance will pay for the balance (how much the loan is owed) after loan security. 
You can access premium waivers when refinancing by leveraging your property's equity—in which case stamp duty fees do not apply.
Do I qualify?
Speak with our senior mortgage brokers to discover whether you qualify for home loans for doctors and access specialised packages and discounts.
In addition to getting waived LMI and interest rate discounts as a qualified medical practitioner, you also get all the standard loan advantages.
You qualify for the lender mortgage insurance premium waiver if:
You are an

Australian Health Practitioner Regulation Agency (AHPRA)

-registered doctor, specialist, or dentist.

If your profession code appears on the Medium and Long Term Strategic Skills List (MLTSSL), you are eligible if you are an Australian citizen or permanent resident.

You own at least a majority or equal portion of the property.

To borrow $4.75 million or less.

ANZ evaluates the home you purchase, repurchase, or refill at $4 million or less or a unit or other typical residential property type.

Your total house loan borrowing with ANZ will be at most $8 million.

Westpac's Medico Home Loan provides favourable interest rates. The rates have been developed to be affordable and appealing for doctors wishing to invest in real estate or buy a home.
Medico Policy
Without LMI, your medical clients might borrow up to 90% of LVR. $5m is the maximum loan amount ($7.5m total lending with LMI waiver). As part of your application, we will confirm your professional qualifications.
There is no minimum wage requirement for dentists, doctors of general practice, hospital staff, medicine specialists, pharmacists and the veterinary profession. Most medical professions have a $90,000 annual minimum income requirement.
NAB Health also has a medico package loan similar to ANZ Health you can borrow 95% of the property value.
Speak with our Senior Mortgage Brokers for Bespoke Loan Solutions
Doctors turn to Mortgage Pros for the most significant home loan deals available. We have created a proven method for assisting medical professionals in Australia in finding the best home loan offers.
Ready to apply for a home loan? Contact us today! Discover various down payment options and learn how they can impact your home loan. 
Compare interest rates from top lenders to secure the best deal on your home loan. Speak with our senior mortgage brokers to discuss your unique needs and find the perfect home loan.
Be cautious about risks associated with home loans
As discussed previously, being a doctor or other member of the medical profession on your resume has many advantages when applying for a mortgage.
However, despite how distant a risk may seem, advantages do not always come without it.
To ensure a simple and financially secure home-buying process, you should avoid several possible things while applying for a home loan. Here are three common pitfalls to be aware of:
Acquiring a mortgage too soon

Overextending your budget

Not thoroughly reviewing the terms of the loan
1. Acquiring a mortgage too soon
The greatest risk in lending comes when doctors apply for a mortgage early in their careers. That's because most doctors are still mainly in debt relative to their income after university. 
Acquiring a mortgage too soon can lead to financial strain and potential regrets due to limited financial stability. 
If you take on a mortgage before you have a stable income, a robust emergency fund, or manageable debt levels, you may need help to make timely mortgage payments.
Beyond the down payment, more expenses are associated with homeownership, such as closing costs, maintenance, property taxes, and insurance.
You can avoid financial trouble if you need more funds to pay these expenses.
Whatever your line of work, effective financial management is necessary (if not crucial) to get a mortgage. Aside from that, our mortgage brokers can evaluate where you currently stand and how you can improve your borrowing power to land the best deals on the market.
2. Overextending your budget
Comprehensive credit reporting ensures all your responsibilities are 'shared'  by lenders, including the government. 
As a result, when lenders determine your borrowing capacity, they must consider liabilities such as credit card debt, the Australian Taxation Office (ATO), and the Higher Education Loan Program (HELP), whichever applies to your situation.
Based on factors like income, expenses, and obligations, your borrowing capacity will determine how much your lender is willing to loan you.
Higher Education Loan Program (HELP) Debt
If your annual income is $200k, but your HELP debt is $40k, your annual HELP debt repayments would take as much as 10% of your earnings, or $20k for this example.
That said, even if your first home loan is minimal, the annual commitment is determined by income rather than the amount owed. With large debts like education and other liabilities, your ability to borrow may significantly drop. 
We recommend seeking a mortgage broker to discuss your current financial situation and help you decide whether it's best to pay the debt off sooner and maximise your borrowing capacity before taking up a home loan.
Australian Taxation Office (ATO) Debt
In some situations where ATO payment arrangements have not been made, this debt may appear on your credit record. How much taxes you owe to the government appears on tax portals and may raise eyebrows if there are many. 
Lenders see monthly payments made under an ATO payment plan as expenses; thus, they must be considered when calculating borrowing capacity. 
A professional mortgage broker can advise you on your ATO debt and help you prepare your credit history and proof of income before turning them into your chosen bank or lender.
The idea that credit cards are not obligations if you don't use them or pay off your balance each month is common.
However, since you can borrow up to the credit and loan limitations established by your financing firm, lenders will assess your borrowing capacity based on these limits rather than the credit or loan balance.
Your $20k credit card bill will still be considered a $20k obligation when it comes time to have a loan assessed, even if you pay it off every month without paying interest.
What you can do:
Before filing a mortgage application, cancel any credit cards that you don't actively use. 

Consider decreasing the maximum credit card limits on your cards or

talk to your lender

about it.
3. Not thoroughly reviewing the terms of the loan
The best loan is rarely the one that is cheapest upfront.
Always consider the long-term when choosing your first home loan as a doctor.
Be sure to think about the loan's conditions before accepting. Depending on your circumstances as a first home owner and as a doctor, some terms will offer more long-term benefits than others, even if you would pay more than the loan with the lowest interest rate.
Consider the following details:
Having an offset account linked to your home loan or the ability to make additional repayments and withdraw money without paying penalties helps you save much money over the loan and pay it off faster.

You can borrow more money, but the interest rate will be slightly greater.

You can obtain a loan with a lower interest rate and a longer repayment time but a higher monthly payment or a loan with a slightly higher interest rate and a shorter repayment period but a lower monthly payment.

Loan pre-approval times vary amongst lenders; some take 48 hours, while others require four to six weeks.
As a medical professional and a doctor, preparing your current and future finances is only appropriate if you want to obtain a mortgage.
After years of pre-med and med school, there's only so much time to prepare for homeownership. So, as soon as you think you're ready to take up a loan, speak with our senior mortgage brokers and we'll help you get started.
If you're stressed about money, remove the burden and let our Mortgage Pros broker do the legwork. We'll take you through bespoke home loan solutions that best fit your unique needs.
Who is eligible for medical home loans in Australia?
Medical home loans, often referred to as doctor home loans or medico home loans, are specialised home loan solutions in Australia designed to meet the specific needs and financial circumstances of doctors, dentists, and other healthcare providers.
You must be registered with AHPRA as a medical professional. 
Can Nurses Avoid LMI and Receive Home Loan Benefits?
Similar to other healthcare workers, nurses in Australia may be eligible for particular home loan benefits and choices that could allow them to avoid LMI in certain situations. 
However, it is still achievable if you have an established work history and an extensive emergency fund. 
If nurses can show that they are employed steadily, earn more than $90,000 annually, and have a high credit score while borrowing up to 90% of the total value of the property, the lender mortgage insurance may be waived for them.
You qualify for a nurse home loan offer if you hold one of the following jobs:
Licensed Nurse

Nurse researcher and educator

Personal care and nursing assistant

Midwife

Nurse Director

Registered Nurse
Because they were considered slightly high-risk patients, midwives were formerly denied the benefits that other medical professionals would be entitled to. However, that has changed.
A midwife qualifies for an LMI waiver if their yearly income is over $90,000. Most lenders do not differentiate between nurses and midwives when assessing a loan.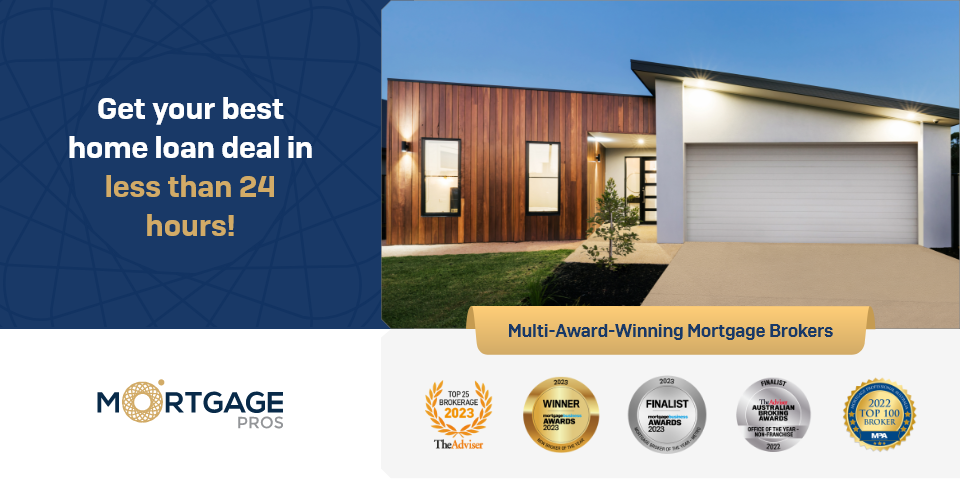 Choosing A Suitable Mortgage Broker or Lender for a Doctor Home Loan
You often seek professionals when one of your patients presents an unusual case or requires special medical attention.
Finance is no different. 
If you approach a lender directly, you will need to:
Examine the rates offered by various lenders.

Ask for a lesser deposit amount. 

Negotiate interest rate breaks.  

Request charge waivers.
A mortgage broker can complete all these tasks, saving precious time for the most important things.
We'll acknowledge and understand your property needs and long-term financial goals by discussing your financial situation with us. That way, we can take you through several options from our panel of banks and non-bank lenders so you don't have to hop between banks and do the intense legwork of home loan shopping.
When seeking a mortgage broker to work with, make sure that they have:
An Australian Credit Licence (ACL) granted via the Australian Securities and Investments Commission (ASIC)

Membership in the Mortgage & Finance Association of Australia (MFAA) or the Finance Brokers Association of Australia (FBAA).
A qualified mortgage broker should be able to work with your bank and other lenders. 
At Mortgage Pros, our senior mortgage brokers have years of experience working in senior banking positions at major banks. That means we know what banks look for in borrowers and have access to exclusive interest rates not available to the general public.
Feel free to speak with our senior brokers at 1300 030 388 and discuss your financial situation with a broker who shares your best interests.
Get the Best Home Loan for Doctors with Mortgage Pros
At Mortgage Pros, you're working with people professionals turn to for the best home loans in the market. For first home loans, we only offer the best mortgages for professionals, by professionals.
Our home loan guide for doctors is one step in the right direction. Understanding the necessary steps and preparing the right documents should boost your doctor's application. A home loan is a lifetime investment, so we must ensure you get everything right the first time.
Talk to our senior mortgage brokers at 1300 030 388 or enquire online, and we'll match you with the perfect mortgage broker for your needs.